Lumico
Beauty.
Security.
Elegance
Lumico automatic shutters
Nowadays due to the smartness of building one of the tools used in this field is automatic roll up doors. The strong and safety structure of aluminum and and its beautiful appearance make it the best material to use in roll up doors. These doors are made of a number of aluminum profiles that are paired. The profiles are fastened together by aluminum rails around each other. Depending on the size of the doors, the engine is selected and the door is installed in the desired location with proper equipment.
The profiles offered by Zarin profile are available in 2, 6, 8 and 10 cm widths in flat and arch models. In addition, special models such as Punch, Mix and Luxury profile are also manufactured and assembled in this complex. Important about these profiles is their weight. Unfortunately, due to the lack of standard and special supervision, the weight of the profile is become less but security in general is lost. Zarin Profile Company always reminds their customer about its customer-oriented principles. The complex is capable of producing automatic shutters by weight per square meter of 3 kg to 10 kg, but does not offer weights less than 5 kg.
The motor plays a fundamental role in the automatic roll up doors, so if the motor does not have a good quality, the quality of the blades is denied. Zarin Profile presents the kinds of motor such as side and tubular motors with all the accessories. KTM and NOBLE, side motors, are newcomers to the Iranian market that have been able to gain maximum customer satisfaction in a short period of time. These engines are manufactured and assembled under the direct supervision of this complex. The most important part in motors is the quality of the coils and the quality of the receivers. These engines are available in AC and DC, 300 and 600 models, along with optical and flasher receivers and high-speed displays. Each carton had two or three remotes depending on the brand. The engines offered by Zarin Profiles have a one year warranty.
Zarin Company offers its products in the field of automatic roll up doors with brand Lumico (symbol of beauty, security and elegance) in domestic and foreign markets. Due to its long history in the production of automatic shutters, this collection also offers the other types of motors and accessories used in such doors.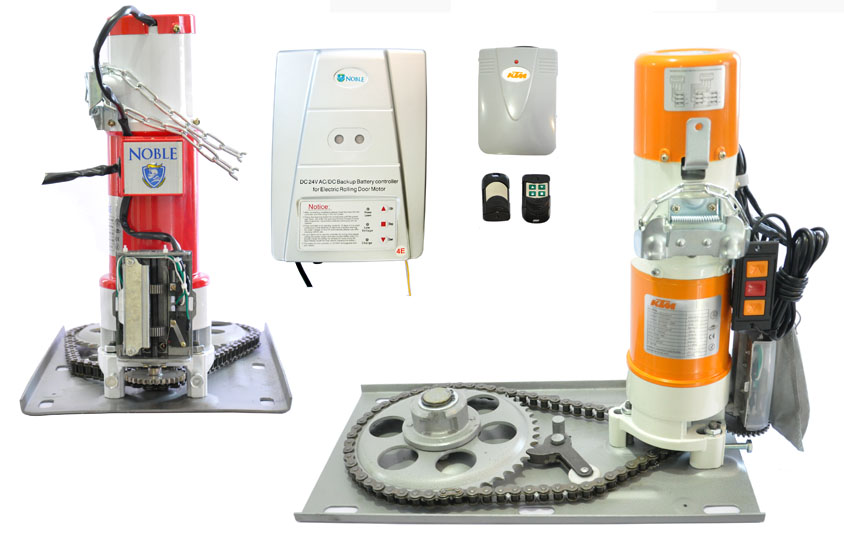 As the most important part of the building is security, so the doors have the most attention. All of these profiles should match with high standard and have the best quality. This standard must be observed in appearance, strength, quality of color and weight. At Zarin Profile company, we have been able to provide the most varied profiles and top quality with the most precise design and specialized quality control at each production stage.
Main features of Lumico products:
Advice on making and selecting the most suitable product for specific projects
Supply top brands of electro motors
KTM and NOBLE, side motors, with one year warranty
Very high strength
Producing profiles from standard billets with hardness of 15 Webster
Stunning color schemes
More than 50 different colors with the best quality and ten years guarantee
Extensive diversity
More than 25 designs in different weights
The most used profiles
Automatic roll up doors