Lumico normal and thermal break aluminum double-glazed profiles
In both cases, normal and thermal break have this following features: the use of different colors, the ineffective environmental conditions such as sun and moisture in the form of appearance, high endurance of aluminum, non-flammable (except at temperatures above 900 degrees ) Is observed. In Thermal Break type, which is the best type of double-glazed window, the heat transfer coefficient is minimum.

Aluminum Double glazed profiles
Aluminum double-glazed profiles are offered in two ways: normal and thermal Break.
Due to the high heat transfer coefficient of aluminum, this metal can transmit heat and cold. In the thermal break aluminum profile, two pieces of aluminum are joined and double-glazed by two polyamide blades. This method does not cause heat transfer in this type of profile.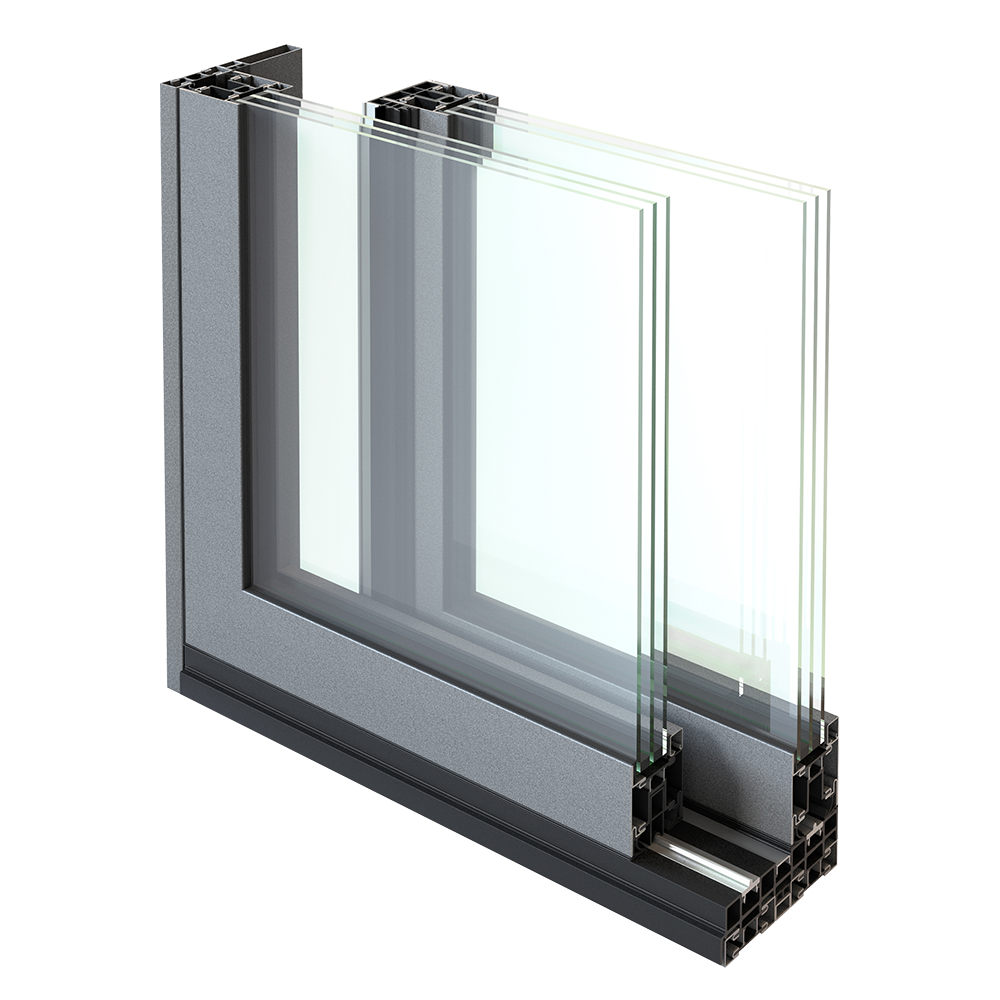 Because of the connectors which made by rubber (epdm) this aluminum profiles cause the heat transfer stop in the rubber.
The principal features of Lumico products
The most important features of the Lumico double-glazed profiles are:
Extremely high color variation
Possibility of double interior and exterior color
Significant decrease of noise pollution
The very low possibility of heat and cold penetration and vibration
Reduce the cost of the initial investment of the facility
Real savings in the household economy, work environment and the country
The Lumico aluminum double-glazed profiles prevent heat transfer from one surface to other surface. In fact, the term "Thermal Break" refers to this system due to the prevention of heat transfer. The result of using double-glazed profiles is preventing the transfer of cold and heat from the outer wall to the inner wall and vice versa. When using the double-glazed profiles for doors and windows, a 38% reduction in heat energy loss during the cold season and a 32% reduction in cold energy dissipation during the warm season, a 28% reduction in fuel consumption, a 20% reduction in the cost of the initial investment of the facility as well as in the amount a significant amount of noise pollution is prevented.
LUMICO
Aluminum Double glazed profiles