Production Process:
Powder Coating Unit
ZARIN PROFILE ARAK co. has two lines of horizontal and full automatic powder coating.
In this process the powder will be sprayed on the profile. Each line has one packing and labelling machine.
By using best machine , best powder and expert technician in this line all the final profile are in the best level of quality.
The profile should be cleaned before using them in the line. So the surface of the profile is cleaned by taking the profile into polishing and brushing machine and after that taking them in washing place to wash the profile with acid.
For adhesion of the powder profile should be washed with chromate fluid. The profile, after washing, is taken to powder coating machine and colouring them one by one by spraying the powder with electronic robots on them. Then the profiles go to special furnace to fix the powder on them.
Before discharging the line each profile is checked one by one by expert technician. Then the profile is ready for packing and labelling.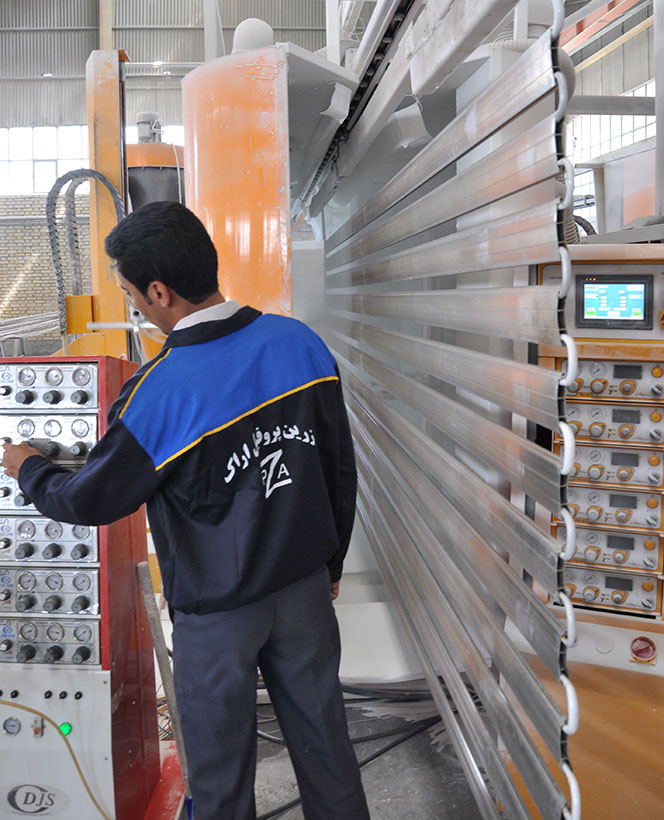 The important goal in powder coating is :
Checking the final profiles in terms of thickness, durability and adhesion of the powder.